Aderant Unveils New Product Names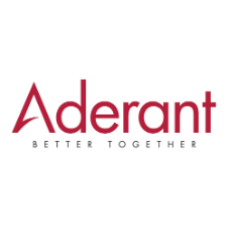 Aderant, the world's largest independent legal software company, announced today that it has rebranded several of its market leading law and professional services firm products for greater consistency and clarity. Products that now have new names are those from Client Profiles, CompuLaw, and RainMaker, which were acquired in 2011.
The new product names, listed below, will be used in the market from today forward.
New Product Name Former Product Name
Aderant CompuLaw - CompuLaw Vision
Aderant Deadlines - Deadlines.com
Aderant Total Office - Profiles Legal Suite
Aderant Plaintiff - Profiles Plaintiff
Aderant CRM4Legal - CRM4Legal
Aderant Platinum - RainMaker Platinum
Aderant's traditional practice and financial management system will continue to be called Aderant Expert.
"Since acquiring CompuLaw and Client Profiles in August and RainMaker in October, we have made great progress in integrating all people, processes, and products into one unified organization," stated Chris Giglio, chief executive officer for Aderant. "The final step in the process is to rename our products for closer alignment under the Aderant brand. A simple, yet meaningful, product taxonomy enables us to communicate our value proposition more effectively to our clients, our prospects, and to the market."
Aderant's newly expanded product suite provides the full range of capabilities that firms of all sizes worldwide need to manage, grow, and protect their businesses. Several projects are underway in research and development to integrate products, giving clients more complete solutions that meet a broader set of their requirements out of the box.