ADERANT Launches New SaaS Practice Management Application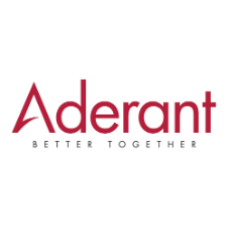 ADERANT, a global provider of business, financial, and information management software for law firms, today announced the general availability of ADERANT Practice Manager, a new practice management application designed specifically for the needs of small and mid-sized law firms. ADERANT Practice Manager provides firms with integrated time and billing, practice management, and financial management and reporting capabilities delivered via the Software as a Service (SaaS) distribution model.
"Small and mid-sized law firms face many of the same challenges as their larger counterparts, but until today they have not had access to the same type of integrated practice management application that can help them overcome these issues," said Michael Kohlsdorf, President and Chief Executive Officer for ADERANT. "ADERANT Practice Manager distills our more than 30 years of experience helping hundreds of law firms around the world to manage and improve their operations into an application uniquely suited for the need - and limitations - of smaller firms."
Designed for Smaller Firms
ADERANT Practice Manager was designed from the ground up to meet the unique needs of small and mid-sized law firms. These firms often use multiple applications to support their lawyers and manage their operations. They incur additional costs and time delays as these applications are often not integrated. They often have to rekey critical data or transactions from one system to another to complete essential business processes, such as billing clients or producing financial reports. Compounding this problem, these firms also often lack large IT departments to effectively manage these disparate applications as well as their required technology infrastructure.
ADERANT Practice Manager helps firms overcome these issues. The application's comprehensive functionality provides firms with a single solution for all of its practice management needs. Its tight integration means data and transactions flow seamlessly, eliminating the need for firms to reenter data. ADERANT Practice Manager's SaaS distribution model also greatly reduces a firm's need for IT resources to manage the application.
Comprehensive, Integrated Functionality
ADERANT Practice Manager provides law firms with comprehensive, integrated functionality. It includes robust functionality for time entry, billing, conflicts management, calendaring and docketing, and financial management and reporting.
Delivered via Software as a Service
ADERANT Practice Manager is delivered through the Software as a Service distribution model where software applications are remotely hosted and users can securely access them from anywhere with an Internet connection. No software is required on a timekeeper's computer other than a web browser.