ADERANT Introduces StarLaw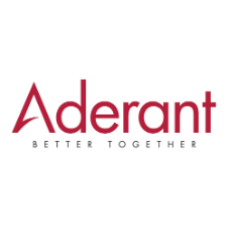 ADERANT, a global provider of business and financial management software for law firms, today announced the availability of ADERANT StarLaw, the company's new comprehensive and seamlessly integrated suite of document, records, and email management applications at LegalTech New York 2010. StarLaw will also be showcased at the Legal IT Show 2010, held on 10-11 February in London.
ADERANT acquired the StarLaw suite of Enterprise Information Management applications in August 2009. Since then, the company worked to bring the next generation of the StarLaw application suite, which provides lawyers, timekeepers, and other law firm personnel with easy access to the information they need regardless of its format or location, to market.
The ADERANT StarLaw suite includes applications for document management, records management, and email management. The StarLaw document management application enables firms to effectively control and monitor electronic content throughout the entire document lifecycle process, including storage, retrieval, modification, review, and preservation. The StarLaw records management application archives, tracks, and retrieves all firm-protected electronic and physical content. And the application suite's email management functionality enables lawyers and legal staff to efficiently file and organise all relevant email messages as well as associated attachments.
ADERANT has also greatly expanded its in-house document, records, and email management expertise. The company has hired development, support, consulting, and sales personnel who will focus exclusively on its StarLaw application suite. These new hires include several key former StarLaw employees.
"Successfully introducing StarLaw to the legal community is a major milestone for ADERANT," said Michael Kohlsdorf, President and Chief Executive Officer for ADERANT. "It greatly expands the breadth of solutions we provide law firms, allowing us to meet their front and back office needs while also reducing IT complexity and costs."
Several leading law firms, including Cooley Godward Kronish LLP and O'Melveny & Meyers LLP, are early adopters of the StarLaw application suite.