ADERANT Hosts Successful Momentum EMEA User Conference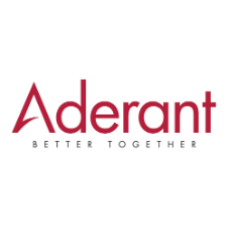 ADERANT, a global provider of business and financial management software for law firms, today announced a successful regional Momentum User Conference in EMEA. Over 100 delegates from 50 client and partner firms across the United Kingdom and EMEA attended the event, together with members of ADERANT's senior executive team, local business consultants and ADERANT's product management group.
The two-day conference, exceeding the expected delegate numbers by around 25%, allowed EMEA firms to participate in 25 educational sessions, including dedicated presentations on ADERANT's product development plans.
In addition to the numerous educational sessions, ADERANT also hosted a special hands-on training workshop on ADERANT Expert "Golden Gate" Release, the latest version of ADERANT's integrated practice management system that includes powerful new workflow capabilities based on Microsoft's Windows Workflow Foundation. Nearly 25 attendees from more than ten firms participated in the workshop, showing the market's interest in the latest version of ADERANT Expert.
Commented Neil Simmons, Systems Analyst for Potter Clarkson: "I attended the Momentum EMEA and the Golden Gate workshop, both were great investments of my time. The conference gave me the opportunity to network with peers and colleagues from all over Europe, including ADERANT senior management. The sessions brought me up to speed on the direction the software is taking and allowed me to see how other companies handle different issues."
"I am very pleased that we were able to successfully bring our Momentum user conference to the EMEA region," said David Thorpe, General Manager, EMEA for ADERANT. "Our continued success in the UK and throughout the rest of Europe has dramatically increased the number of firms running ADERANT Expert. This conference gave them the perfect opportunity to learn first hand how we are doing as a company, understand the long-term investments we are making in ADERANT Expert, and learn how to get the most out of the technology investments."