Aderant hosts record-breaking user conference in Atlanta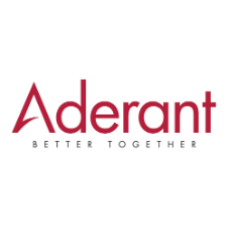 Last week, Aderant held their largest user conference to date in Atlanta, Georgia, where the legal software company is headquartered. The largest gathering of Aderant experts and industry thought leaders ever, Momentum provided attendees with a variety of networking opportunities, connecting Aderant clients and a record number of potential clients, to share best practices and discuss key industry issues. Educational sessions included opportunities for product training, peer-to-peer sharing, roundtable discussions, expert panels and more. Throughout the three day event, delegates from law firms globally attended more than 130 sessions, across an assortment of 13 different areas of interest.
Each year at Momentum, Aderant recognizes exemplary firms within the Aderant community for excellent work in areas such as innovation, partnership and leadership. This year's award winners were Brooks Pierce, recognized as Newcomer of the Year; Gibson Dunn, who received the coveted Firm of the Year Award; and two winners of the Better Together Award—Cellino & Barnes and Walkers Global.
"We were very pleased to welcome Momentum attendees to Aderant's hometown," commented CEO Chris Giglio. "Momentum is much more than a finance or technology conference. We've designed Momentum to help our clients drive firm performance and enable law firms to push the boundaries of efficiency, financial management and business intelligence – not just today or tomorrow, but for decades to come."
As part of the closing event, $2,000 in donations, matched by Aderant, were collected for the Atlanta Mission, an organization dedicated to feeding and sheltering the homeless of downtown Atlanta.
Regional Momentum events are scheduled for May 18-19 in Melbourne and July 13-14 in London. The 2017 Aderant Momentum user conference will be held May 8-11 in Chicago.