ADERANT Finishes 2009 with Strong Performance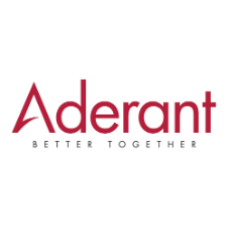 ADERANT, a global provider of business, financial, and information management software for law firms, announced today that the company finished 2009 with strong overall performance. The company added more than twenty new clients last year, successfully implemented or migrated dozens of firms, and maintained exceptional client service levels.
"I am very pleased with our performance in 2009, especially considering the soft economy," said Michael Kohlsdorf, President and Chief Executive Officer for ADERANT. "By continuing our focus on what law firms and professional services organisations want - advanced products, world-class service, and timely implementations - we were able to grow our business and increase our profitability. The significant investments we continued to make in ADERANT Expert as well as our acquisition of StarLaw position us well for an economic recovery when more firms are able to invest in technology solutions to improve their operations."
Adding New Clients
ADERANT added twenty-one new clients in 2009. The company saw the pace of new deals increase substantially in the last quarter of the year, closing nine new deals with firms throughout North America, EMEA, and APA. Nearly two thirds of the new clients added were based in EMEA or APA demonstrating the ability of ADERANT Expert to meet the business needs of firms with extensive international operations.
"We needed a truly global, next-generation business management system that could help us take our firm to the next level," said Keith Feeny, Director of IT & Operations for Hill Dickinson LLP. "After examining many of the options in the market, we believe that ADERANT Expert is the right solution. We are confident that ADERANT will give us the right combination of advanced technology, comprehensive functionality, outstanding service, and world-class support that we will need over the coming decade."
Successful Go-Lives
In addition to helping dozens of clients upgrade to the latest version of ADERANT Expert, the company's professional services team took twelve new clients live in 2009. Approximately half of these go-lives were international firms.
ADERANT also continued its reputation for finishing its implementations on time and on budget in 2009. The average ADERANT Expert implementation took eleven months, allowing firms to begin to quickly recoup their investment.
"ADERANT did an exceptional job throughout the entire implementation, keeping the project on track and helping us meet our tight deadline," said Tim Severson, Chief Administrative Officer for Nyemaster, Goode, West, Hansell & O'Brien, P.C. "ADERANT's professional services team clearly communicated what they were doing along the way and, most importantly, executed on those promises. The professionalism, skill, and organisation of ADERANT's implementation team gave us the confidence that we could meet our deadline and begin benefiting from our ADERANT Expert investment in just a few months."
Outstanding Client Satisfaction
ADERANT continued its reputation for outstanding client satisfaction throughout 2009. More than 93% of ADERANT clients were highly satisfied with the level of service they received from the company. The high level of satisfaction among ADERANT clients was supported by the company's 99% client retention rate.
Stated Alvin AW, IT Manager for Rodyk & Davidson LLP: "ADERANT has one of the very best support infrastructures of all the software vendors our firm uses. Their support professionals have a deep understanding of ADERANT Expert, are extremely responsive, and quickly resolve any issues we have."
Charges Out of the Gate in 2010
ADERANT is building on its strong performance last year in early 2010 with the introduction of two major new products: ADERANT StarLaw and ADERANT Practice Manager.
ADERANT StarLaw is the result of an acquisition the company made in August 2009. ADERANT acquired the StarLaw Enterprise Information Management suite, which includes applications for document management, records management, and email management.
The company also introduced ADERANT Practice Manager, a new Software-as-a-Service financial and practice management application for small and mid-sized law firms.