ADERANT Expert financial reporting application now available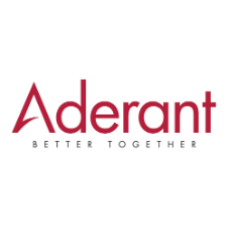 ADERANT, a global provider of business, financial, and information management software for law and professional services firms, today introduced the general availability of its new financial reporting application, Expert Financial Reporting. The new application, powered by Infor, automates ad hoc financial analysis, report generation, formatting, and distribution of book-quality financial statements and management reports.
ADERANT partnered with Infor, one of the largest providers of business software in the world, to deliver Expert Financial Reporting based on the comprehensive functionality of Infor's financial reporting application and its experience in successfully transitioning thousands of firms from other financial reporting tools, such as Microsoft FRx.
Expert Financial Reporting provides firms with out-of-the-box financial statements, including profit and loss and balance sheets by key segments, as well as multiple options for report distribution. Firms can present data in the format they find most useful—dashboards, scorecards, spreadsheets, color-coded tables, bubble charts, pie charts, bar charts, and line graphs—and even receive early-warning alerts when results deviate from expected performance. Firms can also compare actual results against budgets and forecasts, drill down into transactional details, evaluate trends, and see the results of currency fluctuations.
Constructed to address the financial reporting needs of firms of all sizes, Expert Financial Reporting is capable of producing simple financial statements and accurately reporting global financial operations. The application is directly connected to ADERANT Expert, keeping critical financial data in sync across networks of unlimited size and scope. The integrated model also provides for systematic updating of key structural items such as general ledger accounts, offices, departments, profit centers, and employees.
"Faced with compressed reporting cycles, ever-changing regulations, and demands for heightened financial transparency, finance professionals increasingly require a comprehensive financial reporting solution," said Michael Kohlsdorf, President and Chief Executive Officer of ADERANT. "Expert Financial Reporting helps finance professionals overcome the challenges they face when closing their books and preparing statutory as well as management reports. By automating financial report generation, formatting, and distribution, the application leaves finance staff with more time to analyse information and add value to their firm."