ADERANT Expert 8.0 sets the new standard for practice and financial management systems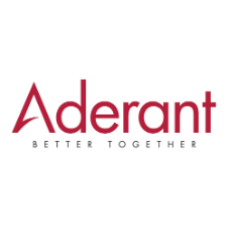 ADERANT, the world's largest independent legal software company, announced today that ADERANT Expert Release 8.0, the company's flagship practice and financial management system for law and professional services firms, is now available. As the most extensive update of ADERANT Expert delivered in several years, this release gives firms a best-in-class software platform to run their businesses and drive greater productivity, revenues, and profits.
Building on a robust framework developed using the latest Microsoft technologies, ADERANT Expert 8.0 leverages industry standards to provide powerful functionality, reliability, and scalability for even the most complex global firms. Release 8.0 delivers substantial new capabilities and enhancements developed by collaborating closely with clients to meet their specific needs for increased performance, productivity, and efficiency. These new features include:
A new Expert Time Management module was designed from the ground up to be the best in the industry. It provides innovative capabilities that greatly simplify entering, reviewing, and editing time. Numerous methods for time capture support multiple user behaviors and preferences, giving timekeepers unprecedented flexibility, speed, and accuracy that will maximize billable time throughout the firm.
Significant new functionality has been added to more effectively manage complex and ever-changing fee rate structures. With a streamlined user experience for handling rates and enhanced reporting, firms can improve the overall administration of their various rates structures.
Paperless Billing speeds a firm's capture to cash cycle with streamlined, electronic prebill review and editing. Expert 8.0 further streamlines the review, editing, and now also the approval processes. Additional information and calculations are available to improve awareness while editing and increase accuracy.
Scheduling, managing, and monitoring alternative fee arrangement matters and matter portfolios is easy with the new features, including workflow, added to Expert Matter Planning, ensuring that all engagements meet the firm's profit targets.
"We are excited about the ADERANT Expert 8.0 release. The rates management and time entry enhancements show ADERANT's continued commitment to the Expert product line," stated Swen Nielsen, financial systems manager for Squire Sanders (US) LLP. "As a global law firm, one of the key reasons that we have partnered with ADERANT for so many years is their continued focus on addressing the often complex requirements of firms like ours."
ADERANT works very closely with clients throughout every product development cycle so that all products meet the often stringent and varied demands of different firms and users worldwide. This unique methodology also ensures that new releases work out of the box, deliver value from day one, and require less on-going support, giving firms a quick return on their investment.
"Before building Expert Time Management we did comprehensive competitive research and talked to a great many firms to determine the product requirements," stated Mike Barry, senior vice president of research and development and product management for ADERANT. "Our homework has paid off. Clients are telling us that our new Time Management product is the best on the market."
ADERANT will continue its substantial investment in product innovation with expanded capabilities planned for 2012 and beyond. The company invests a significant percentage of revenue in research and development to continue to set the bar for legal and professional service firm performance. ADERANT remains the solution of choice for nearly 2,800 firms around the world, including more than 60 percent of the AmLaw 200.