Webinar: Economic sanctions can impact law firms across the globe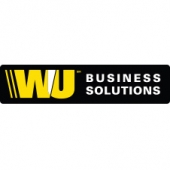 Join our live webinar to learn how Western Union Business Solutions performs enhanced due diligence on payments related to sanctioned jurisdictions. The legal profession can have a global reach in many types of practices, including Intellectual Property (i.e patents, trademarks etc.) where filings must be made in multiple jurisdictions. Learn about WUBS Compliance processes and the regulations WUBS follows in order to remain compliant and help you protect your overseas payments.
What to expect
What we will cover:
Current Sanctions & Economic Landscape
Common challenges for law firms
WUBS Sanctions Compliance Program
Blocked & Rejected Payments
Speaker details:
Faisal Sohail, CAMS, CFCS
Senior Manager of Government Sanctions and Interdiction for Western Union Business Solutions (WUBS). Faisal is responsible for operationalizing and enhancing WUBS global sanctions and interdiction program through the development of policies and procedures related to the review and disposition of sanctions alerts, testing of internal controls and regulatory reporting mechanisms.