Legal CRM webinar: Practical changes that have a big impact on business performance (Part 3)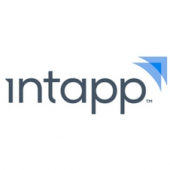 While many firms have a common goal in mind – connecting with clients in ways to drive growth – the journey to accomplish this goal is anything but common. Every firm has hurdles to overcome – from data quality issues to siloed systems and teams. Learn how your firm can overcome its challenges by joining us in this webinar series.
In part three, we'll explore best practices for transformation. We'll discuss what interventions are most effective in managing change. We'll examine the metrics that best showcase the value delivered and also discuss how these enhanced ways of working support efforts to gain new clients, grow existing client relationships, and build a better brand.
Join us for this discussion to answer practical questions such as:
• Are your firm's current processes documented? Are they adhered to consistently and with high accuracy?
• How do your existing processes ladder up to support growth strategies while incentivizing individuals? What problems are you trying to solve with any proposed changes?
• When you roll out new processes, how do you measure whether or not they are effective? What systems and metrics are especially telling?
If you missed parts one or two of this webinar series and would like to watch it on-demand, please contact brit.nowacki@intapp.com. You can register for part 3 by submitting the short form below.