Introducing BigHand Quantum self service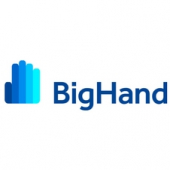 BigHand Quantum Self Service (QSS) is a cube-based self-serve analytics tool aimed at power users within legal finance teams.
With QSS in place, users will have access to data directly through any visualisation tool of choice (including PowerBI) to find all required data easily, without needing to consult a SQL specialist. The new development means that legal finance teams will be able to drill into key financial metrics to make more informed business decisions, backed by meaningful data, to drive profitability.