BigHand User Conference 2019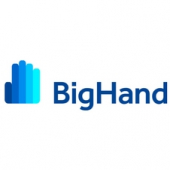 Insight to action
Power of the past, growth of the future
The BigHand User Conference 2019 is a fantastic opportunity for BigHand clients to hear what's happening in the market, and to see first-hand how other firms are using BigHand technology with many real-life user stories from clients.
The theme of this year's event is "Insight to Action". It draws on the insight provided by the BigHand solutions to inspire data-driven action in law firms. With this in mind, the agenda will address how best to optimise your support teams, plan & price competitively, access financial & matter data in real time, and enable 'the smart lawyer' in your firm.
As always, the agenda is supported with real-life user stories – from getting the basics right and how best to assess the current status-quo through to successful implementation and user adoption stories.
We look forward to seeing you there!