Taylor Walton improves the accuracy and reliability of its financial reporting with Qlik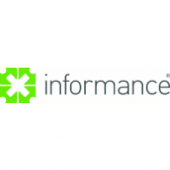 Since implementing Qlik from business intelligence expert Informance, regional law firm Taylor Walton now has a comprehensive financial management platform that has enabled it to automate and streamline its reporting processes and improve the quality of its financial information.
Taylor Walton chose Informance as it was impressed with the company's experience in delivering successful Qlik legal implementations and knew it had an in-depth knowledge of the legal sector. The firm also recognised QlikView's intuitive user interface and data visualisation capabilities which would enable its users to quickly access financial information and facilitate client requests.
For Taylor Walton delivering prompt and practical advice to its clients is key to its business so timely and accurate business information is essential. The firm had been using a range of monthly paper-based, Microsoft Excel and standard reporting tools via its SOS accounts system and whilst these methods were accurate, they had become stale and there was criticism from the firm's fee- earners that information was not being delivered quickly enough to meet demands.
Jim Wrigglesworth, Chief Operations Officer at Taylor Walton says: "Before QlikView, our heads of department had to study monthly print outs from our accounting system to know where they were doing financially, which was time-consuming and often meant that staff were financially in the dark. We recognised that we needed a more sophisticated reporting solution to enable us to speed up the reporting process and empower staff to monitor and manage their own financial performance".
After reviewing Taylor Walton's needs, Informance initially implemented the QlikView fee-earner dashboard to the firm's largest department - commercial property - to give the head of department valuable financial monitoring information. The emphasis of that department was for the fee-earners to be able to concentrate on core features, such as their billing and chargeable hours' records so that at a glance they could see instantly how well they were progressing against their key performance indicators. At the same time, a QlikView dashboard was delivered to the firm's management board to provide an executive view of the firm's financial management information so that important financial decisions could be made to help improve efficiency and productivity.
QlikView was then rolled out to all of the firm's fee-earners who now have instant, daily access to their own financial information with a personalised view for the management board, partners and department heads. Users can access, review and analyse key information and meet KPI's on time-recording, billing, work-in-progress, cash collected, realisation and profit and loss and manage their own performance through a browser on their desktop.
Jim Wrigglesworth says: "QlikView has noticeably improved our reporting process and has given us a comprehensive financial management tool that enables everyone within the firm to know instantly where they are financially. Our fee-earners are now able to immediately analyse their own financial information, which is always up-to-date on the previous evening and this has improved our efficiency and enabled us to increase staff levels and revenue".
Jim concludes: "We are very impressed with QlikView's responsiveness and reliability in supporting our financial information and we are now looking at the needs of our human resources department and how we can use QlikView to meet our HR KPI's such as developing staff productivity and driving our talent management strategies".