Balance case study: Senior finance manager (operations), global law firm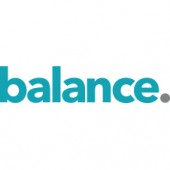 Tell us a little about what your current position involves on a day to day basis:
Having worked through a number of roles over many years you tend to take elements of old jobs through to new ones, and so day to day my role is very wide ranging, with much of my time business facing, tackling issues or looking to improve on the impact of my teams work within the firm. Increasingly international office related work is taking up much of the day as this continues to be a growth area, but centrally managed from a Finance perspective.
Officially my day involves overall responsibility for client money, AP, Billing, treasury and everything audit, policy and compliance orientated relating to these areas.
Every role has its ups and downs. What are the good, the bad and ugly parts of your current position?
The Good
I really enjoy implementing new processes or introducing automated processes and workflows. It is rewarding to look back at how things used to be and realise that the end result is now achieved sooner, more accurately and in a more cost efficient manner. I manage a large team and really enjoy the interaction with the group and it is rewarding to see some of those people really develop their own careers.
The Bad
Having to accept that many people do not have a committed or pro-active approach to work. I always feel you can divide staff within processing linked roles in three ways, firstly those who will be great but ultimately see these jobs as stepping stones to bigger and better things, those who love what they do, want to stay in that type of role but really embrace change and challenges, and those who just want a pile of work at 9am and a clear desk at 5pm. The latter being a real challenge to pushing a team forward and gaining greater credibility within a firm.
The Ugly
Trying to manage the above, but still motivate those who want to go the extra mile.
What advice would you give to someone eager to develop their career within Financial Operations?
Look for opportunities to get involved in more senior work, ask lots of questions and be prepared to put in the time to develop skills. Finance Operations can be quite broad and there is no right approach to how work should always be done. To manage such a broad skillset, you must be flexible and also willing to both offer and accept advice and criticism from both ends of the hierarchy.
What is your number one tip on how to be successful in the role of Senior Finance Manager - Operations?
Make sure you have a good, proactive and highly skilled team, delegate to them and encourage them to take on more, but be understanding of the fact that when running a large team there are lots of different characters and personalities, and that it is your job to adapt to them and motivate them – don't expect them all to change! You can't do everything within the group yourself, and if you can have subject experts within the team you can step back which in itself allows you to exercise greater control over the whole group and their work.
If you were hiring for your team, what stands out to you when reviewing applications?
Depends on the individual role, and its seniority in the team, but as a general rule attitude and character is the main thing I am looking at. Experience is important and demonstrating you understand the role but have enough about you to also improve the way things are done will make you stand out. We have to spend a lot of hours together each week and so I want to be around people that care about what they do, take pride in it, but are also fun and have some personality – that transmits into their work and can have a real impact on their dealings with the partnership – which in turn reflects well on the partnership's perception of my team!