PPA interviews our very own Rupert Collins-White

Independent Viewpoint: Rupert Collins-White, Legal Support Network
Rupert Collins-White is Director of Content and Community at Legal Support Network, which won Conference of the Year at the inaugural PPA Connect Awards in December. Here Rupert reveals LSN's winning formula, argues the importance of investing in people, and explains why you should never underestimate the power of 'toilet reading'.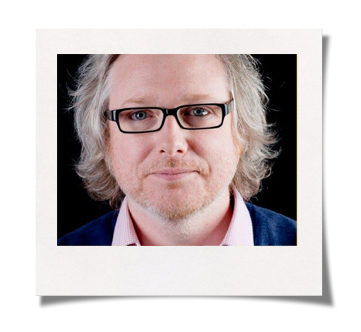 What specific achievements have you been particularly proud of over the past 12-18 months?
Well, we won a PPA Connect award for one of our conferences so that was a tick for the plus side. We also launched a new magazine, Legal Practice Management, in February 2014, which is going really well.
But I guess I'm more proud of the hires we've made in the last 18 months. Hiring is the hardest thing to do, especially for a small business, and we've worked really hard to make some great hires in that time. People have more impact on your business than anything else, so if you get that (nearly) right then I guess you should be proud.
What does winning Conference of the Year at the PPA Connect Awards mean to LSN and to you? Why do you think you won?
I hope we won because we put 110% into everything we do, and we do a lot of research into what our audience want to learn and hear about, and we're deeply connected to that audience through a variety of channels so they feel engaged with what we do. Content really matters in conferences - to me, conferences are content, just delivered in a different mode. Quality and depth of content are incredibly important to me, and to LSN. And we strive to get everything more 'right' than our peers - I think that attention to detail helps.

The award means a great deal to LSN and to me, because it helps us sell the conference to some sponsors who buy into the success, but mainly if I'm honest because it makes us feel like we're punching above our weight and we're doing things well. Of course, it's great to be appreciated by your peers, but in the end it's better to be appreciated by your punters.
What is the mood among independent publishers in 2015? What are you optimistic about? What keeps you awake at night?
I'm optimistic about where we're going because the economy appears to be struggling out of its mess (albeit slowly), and the sector we service is doing well - much better than the economy at large, I think. This bodes well. We've also spent a lot of effort building LSN's capabilities and I'm now looking forward to making them work really hard to help us achieve more growth.

Small children keep me awake at night! I probably worry more about hiring and staff retention, making sure we don't over-rely on any clients we have, and delivering projects than anything else. LSN as a whole, especially our founder, David Sparkes, worries most about doing things really well than anything else, and I think that's pretty much spot on.

I actually have no idea how other small publishers feel! Hopefully I'll find out at the next IPN networking event...
How do you see your business changing over the next few years? For example, what role do you see print playing as digital channels continue to grow? And diversification into the major growth sector of events?
We already do events and they're vital to driving the engagement I think is vital to thinking about the people we serve as a community rather than just an audience. I can only see us driving up the conference and micro-events part of our offering.

Digital is a big part of our business and future projects around data will only expand that. But print is also very important, as it serves a hugely valuable purpose in niche markets. It's a real physical product, which allows an ability to convey quality through production values and stock as well as content, and which is something that advertisers still want. It delivers reach and penetration, because when you physically send someone a magazine I think they're more likely to look at it - IF the content is great. And it's something you can pass around. That last is a very important point, IMHO. It's great when people pass our content around, and it's great for our advertisers. That's just easier to do with paper, sometimes.

Plus, you should never underestimate the power of toilet reading. Not only is a paper mag highly portable in low-hygiene conditions, we are never going to cost our readers £400 if they drop Briefing or LPM in the bowl...
What does the publisher of the future look like? Which digital channels do you think present the biggest opportunities? (Desktop web, mobile web, apps, digital editions, video)
As an 'ex' IT journalist (which is a bit like being an alcoholic in that you're merely in permanent remission) I'm very wary of futurology. But I think publishers of the future will be highly data-centric and be even more of a mix of knowledge and information businesses plus publishing than they are now. Sadly I'm sure there will be ever fewer people in them, but I may be wrong...
What gives you a kick about working in this industry?
It's probably the only thing I actually can do... I love journalism and publishing because, even when you're dealing with data, you're really still telling stories. We hold a mirror up to their business world, which most likely occupies a significant portion of their waking lives, and show them something new. That's what I love about it.
Finally, what are your top tips for other independent publishers?
Invest in people earlier than feels commercially 'right'. Otherwise you end up with zero resilience in the business just when you need it.

Invest in quality. Great, almost OCD conference people might be a bit of a pain to negotiate within the office but they'll make sure your stuff is 100% awesome. That goes for everyone in the business - quality over quantity.

Invest in the future. That means everything from planning for success beyond the next FY to staying true to your content ideals, editorial integrity, and so on. If you give something away now to make some money, you'll end up losing more in the long run.
Full interview copyrighted to the PPA