One lucky law firm guest takes to the skies this March

Monday 9 March saw the Anthologist Bar in Gresham Street near Bank once again converted into a legal networking hub full of knowledge sharing and experience exchange. We welcomed over 330 guests from the world of legal business services attending from 92 different law firms as we travelled around the world in one night.
Our lovely prize draw sponsors Konica Minolta had a fantastic prize to give away in the form of a hot air balloon ride for two people with champagne. Guests received their very own suitcase on arrival, enjoyed food from around the globe along with their prize draw give away luggage tag. Each filled in their details with one lucky tag being picked at random. We are really pleased to announce that the winner is Mark McCullough from Watson Farley & Williams.
Bernard and Mark from Konica Minolta travelled to Watson Farley & Williams last Friday to hand hand Mark his prize personally.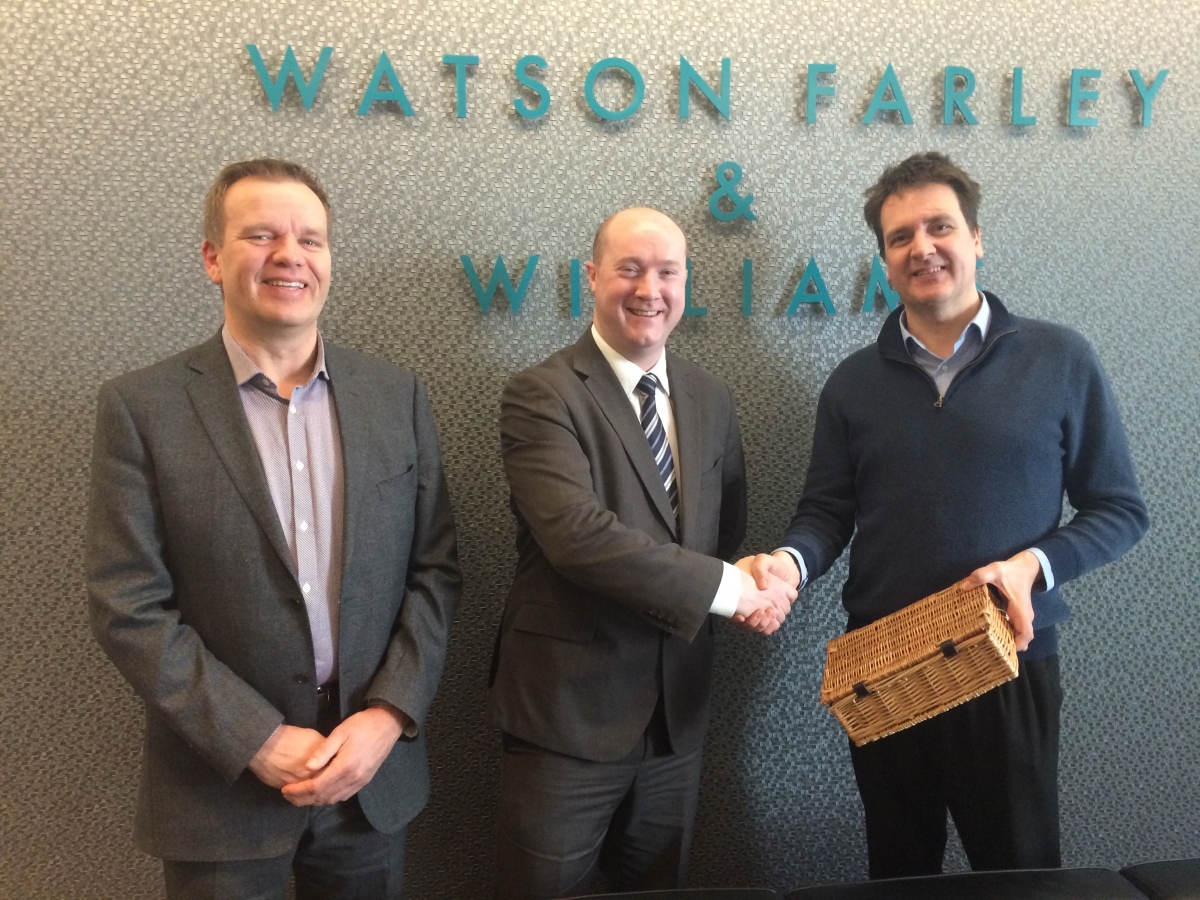 Mark had this to say about his surprise win: 'I was absolutely delighted to win the hot air balloon tickets, and honestly, this is only the second time I've been this lucky – the first was last year when picking Germany out of the hat in my department's World Cup sweep and winning 1st prize of £80! I've a feeling I should invest in a lottery ticket! Surprisingly the only picture of me from the night is of me filling in the winning ticket would you believe! My wife and I are very excited to be doing something so adventurous and intrepid and we are really looking forward to it.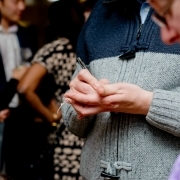 Mark filling in his winning ticket!
The LSN event itself was a lively and good natured event where all the support teams from their respective law firms can get together and natter, eat, drink and generally be merry. It was very good to meet a few people who work in the same area of support as me (IT) from other firms. Signing up to the event was easy via the website (which itself is very informative) and free'.
Congratulations Mark we hope you enjoy your flight and thank you to Konica Minolta for the fantastic prize and inspiration for an evening of travel around the world.
Our next London networking event is on Monday 13 July and it is set to be a great summer bash. We hope to see you there!