LSN wins conference of the year at PPA Connect awards!

On 2 December the UK's leading events professionals gathered at the PPA Connect awards 2014, presented by writer and comedian Lucy Porter. LSN's senior conference producer Billie-Jo Johnson-Roberts and managing director David Sparkes were in the building (fingers and toes tightly crossed), hoping to win Conference of the Year (fewer than 300 delegates) for the Briefing Operational Leaders in Legal conference.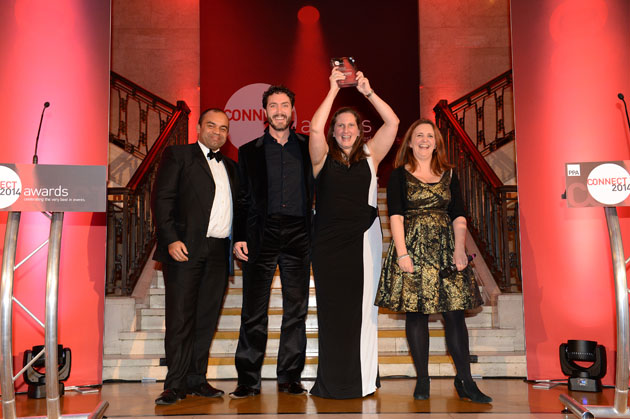 We're delighted to say that they weren't disappointed, taking the prize home – and also to bed as Billie-Jo couldn't bear to part with the trophy! The award is now (safely) residing at LSN HQ. Now we're thinking about getting a glass cabinet for the plethora of awards which are sure to follow – we've got the bug for it now!
The PPA Connect judges commended OLIL's "great use of research pre-event and a fantastic understanding of the market", making it "a very successful and unique event". Judges added: "The conference caters for a niche audience, serving a gap in the market, and helped to create a sense of real community around the event".
We would of course like to say a big thank you to our sponsors, speakers and delegates who are involved with the conference each year – without you, the conference wouldn't be the success it is today. We look forward to your continued support for the 2015 conference.
Find out what happened at this year's Operational Leaders in Legal conference and visit our save the date page to get our 2015 event dates in your diary!