Human Resources
Human Resources

LSN law firm forums have no set agenda and provide a unique opportunity to meet others like you working in UK law firm management, operational or support roles in a relaxed social setting and discuss common issues over a few drinks.
Our networking events are FREE to attend only if you work in a law firm or solicitors practice. If you fall outside this circle, please speak to Ellen on 0870 112 5058.
What to expect
Legal Support Network law firm forums are an informal networking event starting at 6pm. You will receive a guest badge, which will entitle you to complimentary drinks and nibbles throughout the evening.
Helping you network
We help you get the most from our events in a variety of ways:
Connections
You will be sent a list of everyone attending, with their job title and company name if there is anyone you would like to be connected with on the night let the Legal Support Network team know and we will introduce you on the evening.
Guest badges
When you register for the event you will be asked which 'group' you would like to be assigned to i.e. finance/accounts, IT/systems, HR, marketing/BD, knowledge management, risk/compliance, practice/general management - and the colour of your badge will let other people know your job category. This helps everyone at the event to identify your particular interest and will also help you find others in with the same role as you.
Who will benefit
You can expect to meet any of the following professionals on the day:
Finance/Accounts
CFOs/Directors of Finance
Financial Controllers/Managers
Credit/Revenue Managers
Accountants & Analysts
Finance/Accounts Managers
Revenue Controllers
Legal Cashiers

IT/Systems
IT Directors
IT Managers
Finance Systems Managers
Network Managers
IT Technicians
Project Managers
HR/Personnel
HR/Personnel Directors
HR Managers
HR Advisors
Recruitment Managers
Marketing/Business Development
Marketing/BD Directors
Marketing/BD Managers
Client Relationship Managers
Marketing Execs
Knowledge Management
KM Directors
KM Managers
Library and Information Services Managers
Professional Support Lawyers
Risk Management and Compliance
Risk Directors
Risk Managers
Quality Managers
Compliance Directors
Compliance Managers
Other areas
COOs
CEOs
Practice Directors
Partnership Secretarys
Heads of Facilities
Office Managers
Law Costs Draftsmen
Legal Costs Managers
…and many others besides. There are no restrictions on attendance from people who work in law firms - we welcome anyone and everyone but you must be employed by a law firm.
Additional Information/Speakers
If you've never been to an LSN law firm forum before and would like to know more about the evening before registering, feel free to give us a call on: 0870 112 5058 - we'll be happy to have a chat.
Don't work in a law firm but would like to attend?
We often receive enquiries from vendors, suppliers and professional service providers who would be interested in attending. It should be noted that our networking events are provided purely for the purpose of professional networking and not designed to offer a platform for selling products or services. Please contact Ellen Togher on 0870 112 5058 for more information.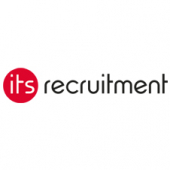 This data accurately tracks instructions from our law firm clients. We have left out actual numbers from the Y Axis but the graphs map the data correctly. There are various ways to interpret it and we should leave you to draw your own conclusions but it appears that there has never been a better time to be a contractor in Legal Tech - this, we believe, is due to the increasing volume of projects going on over the last 3 years. And the upward trend in Perm jobs in the last qtr of 2016 perhaps shows more confidence post Brexit vote.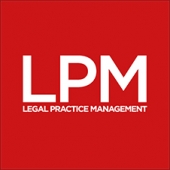 This month, LPM magazine's Legal IT Landscapes supplement looks at whether SME firms have an IT strategy that's fit for purpose, with insight from issue sponsors Tikit, Thomson Reuters and Post a Comment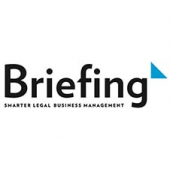 Let's get flexible

Briefing asks top 100 law firm leaders – plus the new band of freelance and virtual legal business – exactly how their agile arrangements are working.
This article was also featured as a HR agony aunt in the December 2016 issue of LPM. To read the issue in full, download LPM.
Q
What was the most shocking event in HR to happen this year?
This article was also featured as a HR agony aunt in the November 2016 issue of LPM. To read the issue in full, download LPM.
Q
Senior associate who used to work for us before she left for childcare reasons a couple of years ago has got back in touch – she is keen to come back, but there is resistance from partners because she hasn't practised law since she left. Any thoughts?
This article was also featured as a column in the May 2016 issue of LPM. To read the issue in full, download LPM.
Over the last 18 months we at Ashtons Legal have learned a lot about holidays. Back in autumn 2014 we explored the idea of paid time off (PTO) to replace the traditional holiday policy. After a period of consultation we launched a PTO policy on a trial basis – drawn up specifically for the needs of the firm and staff.