General
This article was originally featured as a column in the October issue of LPM. To read the issue in full, download LPM.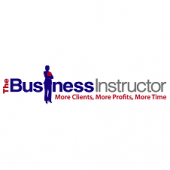 Growing a practice or business is hard at the best of times.
But sometimes there's more stacked against us than we realise.
And if we don't have a clear picture of what's stopping us from growing, it's twice as hard to know what to do to overcome it.
Over the years I've identified 3 Critical Factors that limit the growth and profitability of most practices I see.
These are:
1. Model: The professional services model is broken
The professional practice model is stacked against growth and profitability.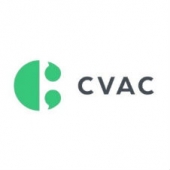 One of the key elements to a successful interview is preparation, this helps to build your confidence for the interview and this guide gives advice and guidance on how to have a successful interview with a company, deal with telephone and video interviews and secure that all-important 2nd interview.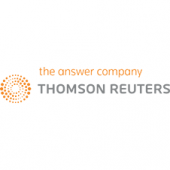 You are invited to an exclusive Thomson Reuters live webinar
18 October 2017, 13:00pm (GMT)
With Brexit fast approaching and coming in to full effect, Thomson Reuters legal would kindly like to invite you to our upcoming Webinar: Brexit and the choice of law and jurisdiction clauses: views from Germany, Ireland and Italy.

The panel will discuss:
Additional Information/Speakers
About the panel
Chaired by: Joanna Morris, Director, Commissioning Content
Joanna joined Practical Law in 2000 after having been in private practice and in-house. She was editor of PLC Magazine until 2013 when she became Director of Commissioning. She is currently also responsible for Practical Law's Brexit coverage.
Chaired by: Laura Marianello, International Know How Editor
Laura Marianello joined Practical Law in February 2016 as an International Know How Editor. She is an English and Italian qualified lawyer. She trained as a barrister in Italy and qualified in October 2001. While in private practice, she advised Italian and foreign investment funds, listed and private companies on domestic and cross-border M&A and corporate and commercial matters. In November 2004, she moved in-house and joined Birra Peroni as General Counsel. In this role, she established, organised and managed the group Legal Affairs Department, including managing the group's acquisition by SABMiller plc. In March 2008, she qualified as solicitor in England and Wales after completing her QLTT. In her last role, as an Executive Director in the Legal Department of Morgan Stanley, she advised the real estate investment funds managed by Morgan Stanley on a diverse range of complex UK, cross-border and international projects, transactions and day-to-day issues. Laura holds a law degree (cum laude) from LUISS "Guido Carli" University of Rome and an LLM from King's College London. She if fluent in Italian, English and French.
Cecilia Carrara, Partner, Legance
Cecilia has a significant experience in the field of national and international, commercial and investment arbitration proceedings, both institutional and ad hoc, acting both as counsel and as arbitrator, and is further active more generally in the field of international commercial litigation. She also focuses on mergers & acquisitions, extraordinary corporate transactions and commercial contracts. She is responsible of the Legance German desk, with a specific focus on German speaking countries and on East Europe. Cecilia is also a member for Italy of the ICC International Court of Arbitration, of the ICC Commission and of the ICC Task Force on Emergency Arbitrator Proceedings.
Dr Christoph Wolf. LL.M. Partner
Christoph has worked on numerous public takeovers, initial public offerings (IPOs), capital increases and other corporate and capital markets transactions of listed and private companies. He advises issuers, banks and other market participants on capital markets and corporate law issues with a focus on transactional work. His main practice focus is on Capital Markets, Takeovers and Corporate Law. Christoph was admitted to the Frankfurt bar in 1998 and joined Baker & McKenzie's capital markets/corporate practice group in 2011. After having worked in private practice from 1998 to 2000, he joined Morgan Stanley Bank AG as legal counsel to the investment banking and capital markets divisions. He was Head of Legal for Germany and Austria at Morgan Stanley until summer 2011. He graduated from the University of Heidelberg in 1993 and passed his 2nd state examination in Berlin in 1998. He holds a Maîtrise en Droit from the University of Montpellier (1990) as well as an LL.M. degree from the London School of Economics (1991) and a doctoral degree in law from Humboldt University, Berlin (1998).
John Cronin, Partner
John has many years' experience in banking and corporate matters on a very broad range of transactions and projects. He provides legal and strategic advice to many corporate and financial institutions and State agencies. He is partner at McCann FitzGerald, charged with leading the firm's global relationships with international law firms and is head of our Brexit Group. John was the firm's Chairman from May 2008 to April 2015. He trained and qualified with McCann FitzGeraldl. After a stint with a UK magic circle firm, he became a partner in the firm's Finance Group in 1991 and, from 1991 until August 2002, he led their London office. John is a non-executive director of Kingspan Group PLC and is the current Vice-President of the British Irish Chamber of Commerce.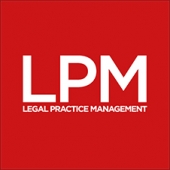 This month, LPM magazine sets out how legal management leaders can lead their people through change.
A&O's head of operations in Myanmar, Win Ma Ma Aye, and Yangon associate Als Scrope, both visited southern Shan State in Myanmar earlier this summer to see how an A&O Foundation grant is helping the international landmine clearance charity MAG (Mines Advisory Group).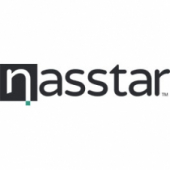 In a world where we are sharing more and more of our data, documents and personal lives online, ensuring that our identities are protected is crucial. A recent blog by Microsoft highlighted three important security hygiene tipsfor account protection that every organisation should consider, utilising the features of Azure Active Directory.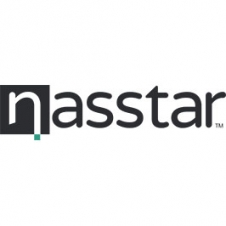 The number of businesses embracing and updating new technology is expected to increase in the next five years.
It is expected by 2022 the global market for data centres, software, and services will amount to $1.5 trillion per year, reports Deloitte Global technology.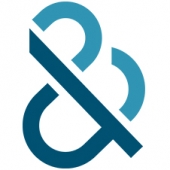 By Daniele Fraietta, Advanced Analytics, Dun & Bradstreet, 25 August 2017
Conservative-led government secures support in parliament
A month after the inconclusive snap election result that led to the Conservative Party under Prime Minster Theresa May losing its absolute majority in parliament, a so-called 'confidence and supply' deal has been agreed upon between the Conservatives and the Democratic Unionist Party (DUP) from Norther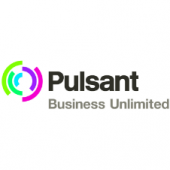 Video length: 2mins 48secs
Andrew Vize, Pulsant's Strategy and Marketing Director, discusses the company's approach to hybrid IT and its Customer Connect solution that makes management of hybrid cloud environments much easier.