General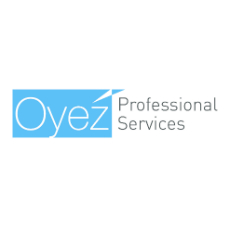 Oyez Professional Services announces that Paul Clyde has been promoted from Deputy Managing Director to Managing Director. Paul takes over from outgoing MD Nick Hodges who moves to the role of Chairman.
Nick Hodges will be responsible for Chairing the Oyez Board, and assisting Paul Clyde and the senior management team with strategy, planning and key business issues and decisions.
This article was originally featured as a column in the November 2017 issue of LPM. To read the issue in full, download LPM.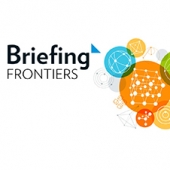 For the first time, Briefing is holding an event to discuss and analyse the results of its landmark annual research into legal technology – Briefing Legal IT Landscapes 2018 – and it's free to attend to everyone in legal business management.
This event is supported by: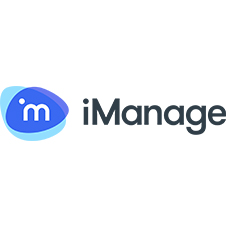 iManage, the company dedicated to transforming how professionals work, today announced that the company has experienced significant employee growth in the first half of 2017 with continued headcount growth expected in the months ahead.

LSN's Legal supplier forum is back for 2018.
The Legal supplier forum is free to attend for all our existing networkpartners alongside other suppliers, vendors and consultants to the legal market.
Block out the diary
We hope you can join us on Wednesday 31 January 2018 at BT Centre, 81 Newgate Street, London (near St. Paul's tube) from 3pm.
What to expect
Order of play
2:30pm to 2:45pm Arrive in good time
2:45pm to 2:55pm Take your seat in the auditorium
3pm to 5pm 'Obtaining value from industry insight and connections' including presentations with insight from PwC, Briefing, Microsoft, BT Tikit, PCA Law
PwC's Law Firms' Survey 2018
PwC's Law Firms' Survey takes an in-depth view of larger UK based law firms, focusing on areas such as financial performance, business service functions, people, working capital and risk. This presentation will focus on business services, looking at how this function is run, changes in technology and how business services can support fee earners moving forward.
Leon Hutchinson, Senior manager, PwC
Review of Legal IT Landscapes 2018 report
Briefing's flagship Legal IT Landscapes report asks IT and operational leaders at top-100 law firms how a mass of potential technology priorities are changing. Firms can easily compare and contrast their strategic choices for 2018 with the hopes and fears of the wider market. The report also includes our annual analysis of how technologies themselves compare when it comes to the likely boosts in internal efficiency and market competitiveness firms can expect. Rupert will give you a whistle-stop tour of the report and the key highlights.
Rupert Collins-White, Editor, Briefing magazine, Burlington Media Group
Growing together: Working with partners to bring innovative and specialist solutions to our clients
Katherine talks through how partners are central to the Tikit strategy and they are identified, selected and bought onboard. They've been a key part of the Tikit portfolio since Tikit was formed, complementing the own IP software and services. She'll talk about what has worked well with partners and what has been learnt along the way.
Katherine Ainley, MD Better World and Tikit
Microsoft's new commercial model focussing on legal customers and partners
Microsoft has been through its own digital transformation and now has industry focused teams aligned to both customers and partners
Commercial model and legal industry focus
Partner model - how to build, market and sell with Microsoft
Legal Industry observations
Matt O'Callaghan, sales manager, Microsoft

5pm to 7pm Relocate to The Happenstance in Paternoster Square for building your network, meeting new faces and greeting old ones.
Who will benefit
We've no restrictions on who should or shouldn't come. Whether you're the CEO, managing director, sales director, marketing manager, project manager or a consultant - if your role or company is engaging with people in law firms - then we'd like to think there's a good reason for you to show up - after all, how often does anyone do an event just for you?!
In the last few years, we've had over 150 different suppliers in the legal market represented, including;
| | |
| --- | --- |
| 3Kites | JKHD |
| ABBYY UK | Karlson |
| Accesspoint Technologies | Katchr |
| Adapt2Digital | Kingsmead Square |
| Aderant | Kohen Rapoport Group |
| Advanced Legal Solutions | LawNet |
| Alblair Consulting | LeadingLadiesLondon |
| All Hires (Globe Business Publishing) | Legal Finance Professionals |
| Ambition | Legal Geek |
| Annodata | Legal Monitor |
| AON (London) | LegalRM |
| Archive Document Data Storage | Legastat |
| Arena Group | LexisNexis |
| Aretai | LexisNexis UK |
| Ascentant Limited | Litera |
| Ascertus | London Legal |
| Athenian IT Developments | MaxAd |
| Atoxor | meridian west |
| Attune Jobs | Mitie Document Services |
| Aurum Solutions | MMA Digital |
| Balance Recruitment | Moneypenny |
| Bamboo Technology Group Ltd | Morgan McKinley |
| Baskerville Drummond Consultancy | Nasstar |
| BigHand | NetDocuments |
| Board Intelligence | Nexum Software |
| Bowland Solutions | Nikec Solutions |
| Brannan Group | NovaPlex Business Solutions Limited |
| Brocade Communications | Novum Global |
| Brochet | nQueue Limited |
| BT Group | NTT Europe |
| Byfield Consultancy | Nuance Communications Ireland |
| Camford Management Consultants | Oakview CCM |
| Canon | Opes Consulting |
| Capita Property and Infrastructure | Opinium Research |
| CensorNet Ltd | Paragon Brokers |
| CheckRecipient | PCA Law |
| Chrome River Technologies | Prima PR & Marketing |
| Clydesdale Bank | ProFinda |
| ComXo | Purple Skies Consulting |
| Concert Networks | Quill Pinpoint |
| Conscious Solutions | RBRO Solutions (London) |
| Copyrite Business Solutions | Review Travel |
| Databarracks | Riliance Software |
| Dataquest | Rio Designs |
| Dun & Bradstreet | Safe4 Information Management |
| DW Reporting | Sherry Bevan Consulting |
| DX Group | Shopper Anonymous |
| Eclipse Legal Systems | SLFtechnology |
| Econocom | Software Cloud Limited |
| Educating Matters | SOS Systems |
| Enable | SpeakServe |
| Ethos Communications | SpectraLegal |
| Expense Reduction Analysts | Sprout IT |
| Firm Sense | Sunrise Software |
| F-LEX | Swiss Post Solutions |
| Format 14 | Syscap |
| G3 Comms | SystemsAccountants |
| Garnell Corporate Communications | Taskers Law Management Consulting |
| GB Group | Tela |
| Graduate Promotions | The Danwood Group |
| GVA Acuity | The Legal Copywriting Company |
| Hawk Training | The SAM Club |
| Hazlewoods | Thomson Reuters |
| Helm360 | Thomson Reuters Elite |
| HighQ | Tikit Group |
| Hobs On-Site | Totum |
| Informance | Tower Connect |
| Information Technology Services | Verowave Technologies |
| InfoTrack | Vodafone |
| Instant on IT | Wilkinson Read & Partners |
| Institute of Legal Finance & Management | Williams Lea Tag |
| Intapp | Wilson Legal Solutions |
| Inventus | Words4Business |
| itelligence | Workday |
| Jepson Holt | Workshare |
| | Zoe Martin Consulting Limited |
If you are available on the day and would like to come along, please register now in the top right of this page and let us know.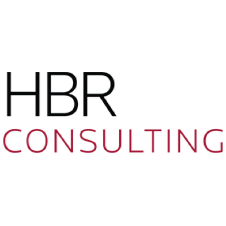 Salaries for in-house counsel grew slightly over the past year, according to a new analysis from HBR Consulting's (HBR) 2017 Law Department Survey. The average year-over-year increase in total compensation (base salary, cash bonus and long-term incentives) across all attorney levels is 3.5 percent, down slightly from the 3.7 percent increase reported last year. The average total compensation of an in-house attorney is $321,000, according to HBR's survey.
This article was originally featured as an opinion piece in the November issue of Briefing. To read the issue in full, download Briefing.
We find ourselves in a world, increasingly, operating without borders. Commerce sans frontieres.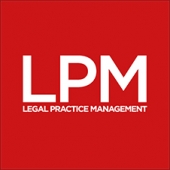 LPM's market-leading Legal IT Landscapes research is back to investigate how SME legal businesses see the challenges and opportunities in technology in 2018.
This survey shouldn't take more than around 10 minutes and as in past years we link your efforts to charity. EVERY valid submission is worth £5 to Shelter, the charity helping homeless people. A valid submission means reaching the end of the survey, though not necessarily answering every question.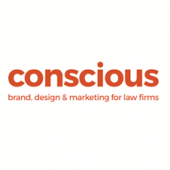 Yep, that's right, £17,029 (we like precision!!) of prizes to be won in December 2017. Click on the door below corresponding to today's date if you wish to play right now. A form will pop up confirming what today's prize is.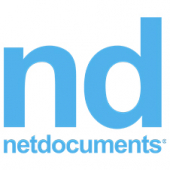 Join us for a 45-minute webinar to learn about the NetDocuments acquisition of ThreadKM and its award-winning technology for intelligent and secure matter-based conversations and agile project management.
Hear from ThreadKM's CEO, Dan Hauck and NetDocuments executives about what the acquisition means to the legal community now and in the future. During the webinar, you'll see a live product demonstration of ThreadKM functionality as well as the current integration within a NetDocuments matter workspace.