Technology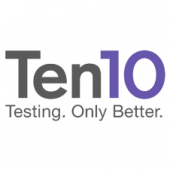 The phrase "Quality Engineering" (QE) is becoming commonplace in the software testing and quality assurance (QA) world. Whilst debates over the relationship and differences between software testing and QA are well established, QE brings a new angle and a further evolution in practices around full lifecycle quality.
This seminar will discuss the concept of quality engineering, what this next "evolution" of software testing actually means and how organisations are implementing quality engineering approaches.
What to expect
Agenda
6:00pm - Arrivals and welcome drinks
6:30pm - Welcome & Introductions
6:35pm - Software Testing, Quality Assurance and Now Quality Engineering - What the @$%#?
Chris Thompson, Client Services Director at Ten10
6:55pm - Case Study: Quality Engineering at Marcus by Goldman Sachs
Rob Munford, Senior Vice President, Goldman Sachs
7:15pm - Foundations of Quality Engineering: What Does Good Look Like and What Can We Learn from Other Industries? Ash Gawthorp, Solutions Director, Ten10
7:45pm - Open discussion with drinks and summer BBQ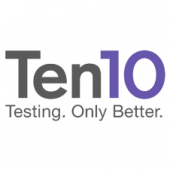 Agile is an iterative approach to software delivery. Old methods, such as the waterfall methodology, do not deliver solutions as quickly and efficiently, often taking many months, or even years for a viable solution to be delivered.
With a need for more flexibility, greater feedback and speed to market, the Agile methodology is becoming the new norm for many projects and a large number of businesses. However, many businesses are falling into some common pitfalls when trying to adopt Agile principles.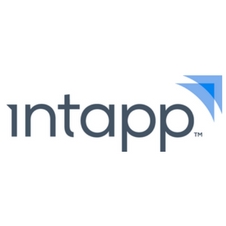 Hundreds of lawyers from US and UK firms weigh in on AI, industry-specific software, and other trends.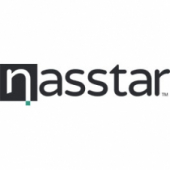 Leading IT provider, Nasstar is hosting a collaborative event with top law firm Jackson Lees, and telecoms specialist Matrix247 on May 3rd.
The workshop will cover a number of issues often experienced by law firms when choosing an ICT provider and will address how to combat them. As the title of the event suggests, the event will discuss how to avoid pitfalls, guarantee performance and build a partnership with your ICT supplier.
What to expect
Agenda
09.30 Registration, refreshments and networking
10:00-10.45 Jackson Lees: IT and Comms: Our Managed ICT Service Journey
10.45 - 11.30 Nasstar: It's a Service Not a Technology - Mitigating Risk and The Changing IT Landscape
11.30 - 11.45 Coffee break
11:45 - 12.30 Matrix247: Supercharge Your Supplier Relationship To Reap The Benefits
12.30 - 13.30 Panel discussion with Q&A over networking lunch
Additional Information/Speakers
Speakers:
Joanna Kingston-Davies, Group Chief Operating Officer at Jackson Lees
Nigel Redwood, CEO at Nasstar PLC
Andy Lewis, Legal IT Specialist at Nasstar PLC
Stephen Pritchard, CEO at Matrix247
Victor Lisowski, Account Manager at Matrix247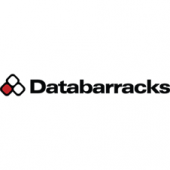 Set the standard for dealing with cyber incidents at your organisation.
In this webinar, learn how to:
Create an effective plan – what to include, what to pre-prepare
Manage and maintain your plan
Identify a cyber incident
Isolate cyber issues
Safely bring systems back online
And we'll include real-life examples to demonstrate the benefit of a well-prepared Cyber Incident Response Plan.
Register now to guarantee your place.
When we visit law firms around the globe, we are often struck by just how many firms are still reliant on paper and paper-based legal business processes. Even at firms with paperless initiatives, we'll see billing partners packing up stacks of pre-bills to review and edit in the evening at home.
Paper is cumbersome, error-prone, slow, and adds more touches to the process, in a business where every touch costs money. In the digital age, it's unnecessary and excessive. So why is paper so persistent?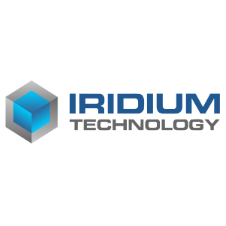 Rippe & Kingston and Iridium Technology have announced a strategic partnership to provide advanced financial insights for firms running the Rippe & Kingston Legal Management System (LMS). As mid-size law firms go head to head with large global firms, they need to have a clear line of sight into pricing and profitability. Through this partnership, the Iridium BI platform will power these insights on top of the Rippe & Kingston legal management system.
RBRO Solutions Inc. (RBRO), a leading global work product management provider, is pleased to announce the successful migration of Taft, Stettinius & Hollister LLP (Taft) to the iManage Cloud.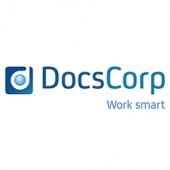 PDF editing on a tablet can be a frustrating experience. Some markup tools aren't optimized for mobile devices and can result in a slow and awkward user experience. The Pencil tool in pdfDocs is different.
DocsCorp have improved the PDF stylus experience, making annotating using a stylus as natural as working with red pen and paper.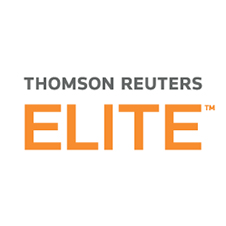 Solution from Thomson Reuters Elite Confirms Market Leadership with Cloud Availability
Thomson Reuters Elite, part of the Legal business of Thomson Reuters, today announced its continued expansion across the global legal industry over the past year, with more than 275 firms having chosen 3E® as their end-to-end solution for all practice management needs.