General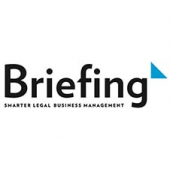 Briefing July 2020 Tiger Team: Thinking differently is a firm-wide focus, looking at the strategic approach to managing people brought out by a new working environment.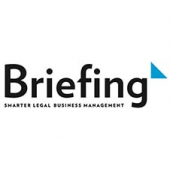 The Tiger Team is a problem-solving approach used by NASA to investigate, and hopefully solve, highly critical and complex issues. Most famously, it was adopted to bring the astronauts safely back to Earth when a module malfunctioned during the Apollo 13 mission. Experts in a range of areas, such as engineers and scientists, are brought together from different centres as required by a specific work project or programme.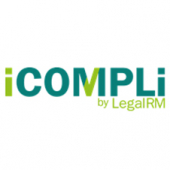 Back by popular demand, this is a call out to all our fellow Legal Records & Information Governance professionals whether clients, prospects, competitors or friends. During quarantine/social distancing measure, iCompli by LegalRM will be hosting their very own Legal Jeopardy/Quiz Night!
What better way to network with your colleagues, ARMA, AIIM or ILTA friends! You are free to take part on your own or why not register a team? It's free to play, fun and will be an interactive virtual quiz…or as we like to call it Legal Jeopardy!!!

UK street magician Pete Heat performs at the world's most prestigious corporate and private events. He also stars in two Sky TV street magic series: Secrets Of The Brain and Around The World In 80 Tricks.
Who is Pete Heat?
His client list is as impressive as it is varied and includes everyone from Google to Coutts, from Adidas to Vogue, and from Jude Law to Elle Macpherson. He's not just one of the best magicians in London. He's one of the best, most cutting edge and exciting street magicians in the UK.

Legal Support Network (LSN) is excited to be ending the year on a high! A record-breaking 610 legal professionals are registered for LSN's last networking event of 2019 in London.
Ignition Law is a Virtual Law firm, they're rapidly growing, have an entrepreneurial spirit and are digitally driven. Like all law firms, they need the right tools and systems to enable them to grow and grow fast, as they're experiencing 60% year on year growth. See how Actionstep helps the business keep up with the demand.
Video time: 00:03:00

Legal Support Network (LSN) transformed Devonshire Terrace into a summer paradise at its' latest networking event on Monday evening. With over 260 legal professionals arriving to network, the event which is designed to help connect professionals in the legal community was a huge success.

Legal Support Network (LSN) made its mark on 2019 with its Connect4Community: London networking event, held at The Folly on Monday 11 March. LSN welcomed over 230 guests to its March event, designed to help connect professionals in the legal community and it continues to engage attendees with original ways of making networking less daunting and more fun.