Manchester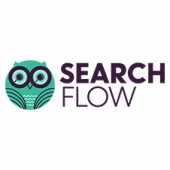 Latest research has suggested that the property market is cooling with predictions of a difficult year ahead for new instructions due to factors such as the forthcoming general election and the threat of interest rates increasing.
Firms remain challenged to market themselves effectively to win and retain business, maximise cost efficiencies while at the same time ensure one hundred percent compliance.
What to expect
Legal Eye – Practical tips on managing risk
Are you sure that your client care letters and terms of business are compliant? Do you know if your website and email footer is? In this session, Legal Eye will provide practical tips on the following topics:
An overview of the common omissions in client care letters and terms of business documents
How to comply with CQS protocol and other lender panel requirements
Overview of the processes required to manage risk, identify areas which can lead to non-conformances and solutions to support your COLP
Emerging key risk areas including identity theft, anti-money laundering risks and your responsibilities.
Landmark – Which Report? – Selecting the Appropriate Reports to Manage Risk in Property Transactions
The purpose of this session is to take a practical view of the role that the different Landmark/Argyll search reports play in risk management as part of a residential/commercial property transaction.
The session is highly interactive and very much geared towards understanding the different reports. The which, when & how of selecting the right ones for the various transactions will be covered so solicitors can manage risk as part of due diligence and client care compliancy as well as inform, both lawyer and client on how to deal with any situations that may be revealed within the report.
To aid the understanding and provide a practical use – this will be an interactive programme:
Quick 'prize' quiz- on environmental and flood
Why we do searches- Law Society compliance, avoiding traps and 'nasty surprises'
Breakdown the content of the reports – What data & information is included within environmental, flood and other risk reports?
Which reports to select and when
Matching the right reports for the right transaction including flood, environmental, planning and energy
SearchFlow – Embracing Changing Consumer Behaviour
Consumer behaviour continues to evolve. Law firms looking at growth strategies must focus on acquisition and retention of business which requires an understanding of what prospective clients value and how they find your business. As technology develops, law firms have a great opportunity to take advantage and implement tools within their websites to enhance that growth.
SearchFlow will provide an insight into consumer behaviour and how firms can embrace the digital consumer. SearchFlow will also look at what consumers value from a law firm helping you to establish a strategic plan leading you into 2016.
Additional Information/Speakers
Speakers:
Steve Johnson, National Account Manager - Landmark Information Group
Norman Denton, Associate - Legal Eye
Julia Scott, Account Manager - SearchFlow
Organiser:
An introduction to the world marketing and business development to help you grow your conveyancing business in 2015.

ETSOS have teamed up with industry experts Conscious Solutions to deliver this FREE seminar, aimed at conveyancing departments and professionals who are interested in exploring how to grow their business in 2015 and beyond. Content includes: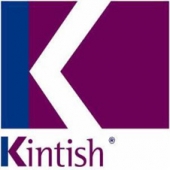 Like everything in life there are two approaches to everything. Great networkers love attending events and always create something useful from them.
Do you?
If not, why not attend this half-day session and discover the secrets of great networking in just half a day...
What to expect
Summary of topics
Establishing delegates' fears & concerns
Understanding what networking is and what it isn't
Creating positive and memorable first impressions
Appreciating the roles and responsibilities when representing your company
Clarifying the skills and traits of confident and effective networkers
The No.1 principle of building relationships
The many important reasons to attend business events
The 8 step Kintish networking process
Which events to attend & dealing with invitations
Planning and preparing for the event
Working the room demonstration ( normally at mid-afternoon break) to include
Breaking the ice
Being in command and control of your environment
Understanding the various format of groups
How to deal with rude people
Asking the right questions
Small talk; business talk
Asking questions about existing advisors and suppliers
Answering the question "What do you do?"
The etiquette of business cards
The start of the follow up process
Gaining commitment to move the relationship forward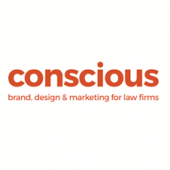 The definitive guide for professional service firms
This seminar is presented by one of the UK's leading providers of website and internet marketing solutions for professional service firms.
Topics covered:
What to expect
What you will learn
Website best practice in 2014 – what professional service firms are doing with their websites in 2014:
Why staff profiles are so important
The importance of up-to-date legal content
Podcasting and online video
Online document assembly/self-service
Why spend money on a content management system
An introduction to Pay Per Click adverts, email newsletters
Search engine optimisation – effective strategies
Keyword research – how to do it
National v geographic keywords
On page optimisation – the four key things
Inbound links – some myths exploded
Social Media – how can it fit into your marketing plan?
The do's and the don'ts and how to get your staff to engage
LinkedIn – how to use it and get the best from any time spent
Twitter – what is a tweet anyone and why should a professional service firm bother?
Facebook – what are the risks and rewards?
Blogging – is there any point? If so, what is it? What do I say and where do I say it?
YouTube – surely not? I work in a professional service firm not an advertising agency!
Email newsletters to help cross sell services - "Hello, I'm still here!!"
Why email newsletters are the most cost effective prospect/client communication strategy
What makes a good newsletter
The importance of "clean" email lists
The frequency of email newsletters
How to deal with complaints
The cost effectiveness of email v print newsletters
Website performance with Google Analytics – understanding how your website is performing
How to setup Google Analytics and what are the key metrics you should be tracking
What is "average" for a professional service firm's website in terms of statistics
How to set up "Goals"
Tracking how people find your website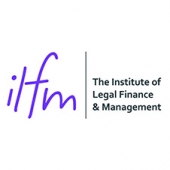 This half day course is a practical course covering some of the main provisions of the SRA accounts rules 2011. Useful as a refresher course for those more familiar with the rules including experienced legal finance staff, solicitors, fee earners, administrative and cash office personnel. Questions are actively encouraged along with several workshop sessions.
The basic topics covered are: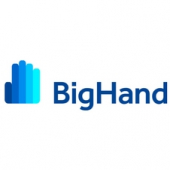 The aim of the user conference is to highlight the latest developments in our voice productivity tools including digital dictation, speech recognition, mobility, template management and workflow management. BigHand will also be sharing our future product roadmap and encouraging delegates to share their business challenges and requirements from our technology.
What to expect
The theme for this year's conference is 'embrace evolution'.Ben Mills, Managing Director for International Legal & Professional commented "the way that law firms operate has evolved, the expectations from their clients has changed and the BigHand product offering is evolving to suit these needs. BigHand has become so much more than Digital Dictation and the user conference is the ideal opportunity for both existing customers and new customers to find out about what we've been working on and what we have planned for the future. In previous years the user conference has been a huge success amongst all delegates. This year is shaping up to be the most successful yet as we have so many new products to showcase and information to share. We want our clients to embrace evolution and get better by change, not chance".
BigHand are pleased to have our hardware partners Philips and Olympus as well as our Speech Recognition partner Nuance as sponsors for this year's conferences.
The full agenda will be released shortly, but both the conferences start at 10am and run through to 5pm, finishing with a champagne reception and are free to attend.
Additional Information/Speakers
Conference will be held at two locations this year:

Manchester: 11 November at the Museum of Science & Industry

London: 13 November at The Tower Bridge Hilton Hotel
For more information, please contact:
BigHand Ltd
Briana McCrory
Head of Marketing (UK Legal)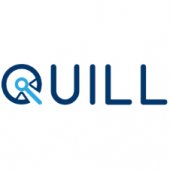 This event will cover:
CQS, risk management and compliance
CQS requirements on enquiry handling
Exploration of issues relating to AML
Complaints and claims; points of failure relating to procedure errors
Regulatory issues regarding disaster recovery
Who will benefit
Conveyancing partners
Heads of conveyancing
Compliance managers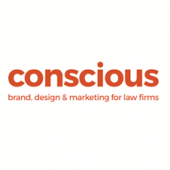 The why, what and how of digital marketing for law firms
Why attend?
We are running a one day event that will increase skills and understanding, of, and between, your firm's marketing team and partner/fee earner budget holders.
Having spent many hours with law firms over the years we have seen how both your marketing efforts, and the action (or lack of) from both partners and fee earners can hamper the success that is lurking behind that mysterious beast - marketing in a digital world.
Who will benefit
Split into two streams, the day is for:
Marketing professionals – Delve deeper into how you can create and use the winning strategies and tools that we have seen many firms get great results from. The content of the workshop is aimed at intermediate/advanced level marketers…
Partners/fee earners – Increase your knowledge and/or get an insight into the mystery that is Marketing in a Digital World. Learn and understand how you can increase your leads, profits and cashflow in your firm…