Leeds

Legal Support Network is back in October with the Leeds networking event.

Legal Support Network is back this October with the Leeds networking event.
What do you get from our networking events?
Two hours of networking with like-minded people at the only networking event for business services within legal!
Exposure to over 100 law firms and suppliers
Assistance making connections and finding solutions
Help with finding a new job
Food and drinks
The chance to catch up with old and new colleagues
We give you access to every


Lunchtime event - REGISTER NOW!
Our networking events are FREE to attend but only if you work in a law firm or solicitors practice.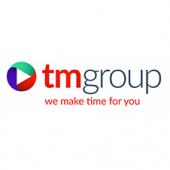 The Leeds Property Hub will provide regular opportunities for you to meet and share your knowledge with a local group of experts about the relevant and topical issues in your area. They will be attended by representatives from all parties involved in the property transaction, from conveyancers, estate agents and developers, to surveyors, lenders and Local Authorities – and will make for engaging and relevant discussion spanning the length and breadth of the industry.
Headline Topic

Work in an operational or support role in legal? LSN's Connect4Cities networking events are a unique opportunity to meet others like you! They're designed to help you make new connections, find solutions, catch up with colleagues and, if you're looking, help you find a new job!
Our networking events are FREE to attend but only if you work in a law firm or solicitors practice.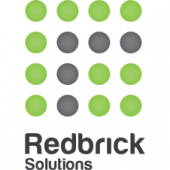 9.30 - 10.30 Social Media Care: Customer Service in a Virtual World - Rich Dibbins : Conscious Solutions
Do you have a social media strategy? If not, it's time to work one out. From dealing with complaints and negative responses to using the right tools to assist you with social media management, it's crucial that you examine these in 2017. Find out what tools you can use in 2017 to improve the way you manage social media – including Chatbots, the new Artificial Intelligence…
Looking for a new HR and Payroll solution can be a time-consuming task. The HR Software Masterclass is designed to help guide you through the search and implementation process.
Come and learn about the process from someone who has experience with HR software on both the client side, and as an Account Manager. From procuring and championing software solutions to supporting customers throughout the implementation process the masterclass will draw on a vast range of experiences to cover what you need to consider when you are looking for HR software.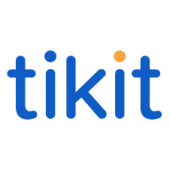 We are delighted to announce the return of our P4W Regional User Groups in 2017. These regional events are an ideal opportunity to see the developments we have been working on, network with fellow P4W users, speak to our experienced specialists and enjoy a fully catered lunch. We will release further details about the agenda nearer to the time, however for now, please save the dates in your diary. And, don't forget to tweet us @TikitP4W using #RUG17!c

LSN law firm forums have no set agenda and provide a unique opportunity to meet others like you working in UK law firm management, operational or support roles in a relaxed social setting and discuss common issues over a few drinks.
Our networking events are FREE to attend only if you work in a law firm or solicitors practice. If you fall outside this circle, please speak to Ellen on 0870 112 5058
What to expect
Legal Support Network law firm forums are an informal networking event starting at 6pm. You will receive a guest badge, which will entitle you to complimentary drinks and nibbles throughout the evening.
Helping you network
We help you get the most from our events in a variety of ways:
Connections
You will be sent a list of everyone attending, with their job title and company name if there is anyone you would like to be connected with on the night let the Legal Support Network team know and we will introduce you on the evening.
Guest badges
When you register for the event you will be asked which 'group' you would like to be assigned to i.e. finance/accounts, IT/systems, HR, marketing/BD, knowledge management, risk/compliance, practice/general management - and the colour of your badge will let other people know your job category. This helps everyone at the event to identify your particular interest and will also help you find others in with the same role as you.
Who will benefit
You can expect to meet any of the following professionals on the day:
Finance/Accounts
CFOs/Directors of Finance
Financial Controllers/Managers
Credit/Revenue Managers
Accountants & Analysts
Finance/Accounts Managers
Revenue Controllers
Legal Cashiers

IT/Systems
IT Directors
IT Managers
Finance Systems Managers
Network Managers
IT Technicians
Project Managers
HR/Personnel
HR/Personnel Directors
HR Managers
HR Advisors
Recruitment Managers
Marketing/Business Development
Marketing/BD Directors
Marketing/BD Managers
Client Relationship Managers
Marketing Execs
Knowledge Management
KM Directors
KM Managers
Library and Information Services Managers
Professional Support Lawyers
Risk Management and Compliance
Risk Directors
Risk Managers
Quality Managers
Compliance Directors
Compliance Managers
Other areas
COOs
CEOs
Practice Directors
Partnership Secretarys
Heads of Facilities
Office Managers
Law Costs Draftsmen
Legal Costs Managers
…and many others besides. There are no restrictions on attendance from people who work in law firms - we welcome anyone and everyone but you must be employed by a law firm.
Additional Information/Speakers
If you've never been to an LSN law firm forum before and would like to know more about the evening before registering, feel free to give us a call on: 0870 112 5058 - we'll be happy to have a chat.
Don't work in a law firm but would like to attend?
We often receive enquiries from vendors, suppliers and professional service providers who would be interested in attending. It should be noted that our networking events are provided purely for the purpose of professional networking and not designed to offer a platform for selling products or services. Please contact Ellen Togher on 0870 112 5058 for more information.