Other/ general events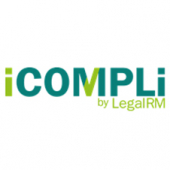 This is a call out to all our fellow Legal Records & Information Governance professionals whether clients, prospects, competitors or friends. During quarantine iCompli by LegalRM will be hosting their very own Legal Jeopardy/Quiz Night!
What better way to network with your colleagues, ARMA, AIIM or ILTA friends! You are free to take part on your own or why not register a team? Its free to play, fun and will be an interactive virtual quiz…or as we like to call it Legal Jeopardy!!!
WHAT'S THE PLAN?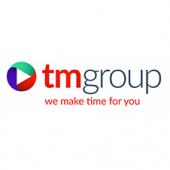 It's not all about Brexit
Join an audience and panel of residential property specialists for a discussion on the challenges that will continue to impact the residential property market after 29th March from housing supply shortages to leasehold to the management of professional risk in a property transaction.
tmgroup are inviting residential property specialists to free of charge events in London and Manchester in February to discuss the issues that will continue to affect the residential property market after 29th March.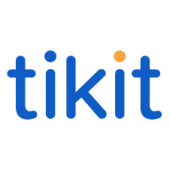 London: ILTA Winter Social
Join us and your ILTA peers for a few early holiday drinks and nibbles at the Candlemaker in Cannon Street on the 6th December.
We'll be there from 6pm onwards and we hope to see you there!
You do not need to be an ILTA member to attend.
Event Sponsors: Thomson Reuters eBilling Hub, Tikit and Introhive
We are delighted to invite you to a breakfast discussion on how to embed best practice health and wellbeing principles in the office workplace.
Over the last few years, the real estate sector has seen a dramatic rise in interest in health and wellbeing in the workplace and links to productivity. This has brought about a shift in the business case of green buildings from energy efficiency and building labeling to place people at the forefront of design and operations in the workplace.
What to expect
Agenda
08:00 AM Arrival, networking and healthy breakfast 08:30 AM Event start 10:30 AM Close Detailed agenda to be sent in advance to all attendees.
Goals
- Understand how health and wellbeing is shaping the workplace
- Gain insights from early adopters and industry leaders
- Learn how to embed health and wellbeing strategies into critical decision making processes
- Share experiences of health and wellbeing in your workplace
- Network with peers in corporate real estate.
Who will benefit
The event will bring together our clients, a mix of end users, landlords and experts from all elements of the building lifecycle for an in-depth discussion.
We are hosting a traditional quiz night at our Gresham Street offices and would like to invite you and your colleagues to take a table and pit your brains against the best in the property industry*!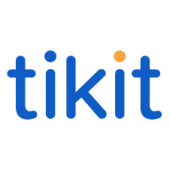 You are invited to join Mimecast and Tikit for an exclusive lunchtime briefing to discover why over 70% of the top UK law firms, and 6 leading Danish law firms have entrusted Mimecast with their corporate email and why you should be considering it too.
We will aim to provide you with a comprehensive overview of the Mimecast service, plus our guest hosts, Horten and Hjort a Norwegian law firm will each share their personal experiences of working with Mimecast and how the service has helped them to:
What to expect
| | |
| --- | --- |
| 11:30 – 12:00PM | Registration and refreshments |
| 12:00 – 12:20PM | Welcome – Paul Bower, Tikit |
| 12:20 – 12:50PM | Introduction to Mimecast – Eliza Hedegaard, Mimecast |
| 12:50 – 1:30PM | Mimecast Service Presentation including Targeted Threat Protection – Max Linscott, Mimecast |
| 1:30 – 1:45PM | Regaining control of our email with Mimecast – Morten Mathiasen, IT Manager @ Horten |
| 1:45 – 2:00PM | Mimecast experience as a new customer – Christopher Helgeby, General Manager @ Hjort |
| 2:00 – 2:30PM | Q&A and close followed by networking & refreshments |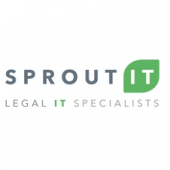 Solicitors, barristers and support staff, all singers from some of the most well-known national and international law firms and chambers will form a massed choir and perform to raise money for three charities AvMA, London Legal Support Trust and Sparks Children's Medical Research. And with Lesley Garrett CBE, the renowned opera singer and TV personality as our headline act and supported by the National Symphony Orchestra, it is going to be one fantastic evening!
Last month saw boutique Microsoft Office professional services firm Brochet, shoot into the UK Legal Insider Top 200 supplier listing – this month Brochet launch their new product 'Brochet Paste' into the market place.
It's just over a year since Nikki Pike - Founder of Brochet came up with the idea of Brochet Paste. With an extensive history of working with law firms, Nikki became aware of a common problem when discussing Microsoft Word requirements with new and existing clients.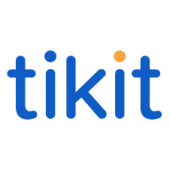 Tikit are holding an exclusive UK event to celebrate the launch Tikit eMarketing v6, their completely re-engineered, functionally rich and intuitive email marketing solution.
What to expect
Join Tikit at the event on the 29 April, to find out how Tikit eMarketing v6 will make email marketing work for your firm like never before!