About us
Since 2006 Legal Support Network (LSN) has been building a community for people in law firm management throughout the UK. Owned and operated by Burlington Media Group, LSN brings the legal business services community together online through its website, social media channels and networking events. LSN hosts a number of networking events annually throughout the UK which are designed to fulfil its mission to help connect law firm business services professionals with each other in a fun, different and meaningful way.
Burlington Media Group also produces Briefing, a monthly digital magazine aimed at delivering thought-leadership content to the community. In 2011, Burlington Media introduced a conference arm to the Briefing business with a view to delivering delegate conferences, seminars and workshops, these are: Briefing Strategic Leaders conference, Briefing 5P conference, Briefing Knowledge Leaders and Briefing Transformation conference. Briefing also runs a series of Frontiers conferences, which are half-day innovation events in a focused and intimate environment.
The third brand operating under Burlington Media Group is Legal Practice Management (LPM), a monthly magazine specifically for law firm managers from SME firms. LPM also delivers the Legal Practice Management conference in the south (London), west (Bristol) and north (Leeds) each year, plus a frontiers event on the shape of legal IT: Legal IT Landscapes.
Who works in a firm like this?
Directors
David Sparkes
Founder/managing director
David Sparkes has worked in the legal industry since 1992. He started out at Thomas Eggar Verrall Bowles, later moving to HCL Hanne & Co. In 1997 he joined Adept Recruitment, a legal recruitment consultancy.
In 2006 he set up legalsupportnetwork. The rest, as they say, is history...
David's icebreakers:
Golf, cycling, Chile and triathlons.
Contact David:
0800 014 2445
07958 655 288
davids@burlingtonmedia.co.uk
uk.linkedin.com/in/david-sparkes

Sarah Cox
Client services director
Sarah Cox spent six years working for TFB (now TikitTFB), eventually managing the company's marketing department. Sarah joined LSN in 2009. She's responsible for keeping all LSN's clients happy and making sure everything client-related runs like clockwork.
Sarah's icebreakers:
Exploring the sights of London and running. Trainee domestic goddess.
Contact Sarah:
0800 014 2445
sarahc@burlingtonmedia.co.uk
uk.linkedin.com/in/sarah-cox

Rupert Collins-White
Head of content and community
Rupert Collins-White has been in legal publishing since 2005. He spent nearly five years at the Law Society Gazette, rising to features and commissioning editor, and de facto head of web. Rupert trained post-grad in journalism and has worked for IT Week, PC Advisor and SC Magazine, among others.
Rupert's icebreakers:
Can tend a small vineyard, if required. And I studied Star Trek at university. No, really, I did.
Contact Rupert:
0800 014 2445
07824 645 406
rupertw@burlingtonmedia.co.uk
uk.linkedin.com/in/rupert-white
Content and production

Richard Brent
Editor, Briefing magazine
Richard has had a varied career in business journalism and publishing, with particular experience covering the legal sector. He was the editor of Managing Partner magazine for top 100 law firms from 2006 to 2010 - but has also written for organisations as diverse as the Confederation of British Industry, the Institute of Administrative Management and the National Pharmacy Association.
Richard's icebreakers:
Has been found moonlighting on stage, but is now more often found watching from the cheap seats.
Contact Richard:
0800 014 2445
07824 645 406
richardb@briefing.co.uk
uk.linkedin.com/in/richard-brent

Kayli Olson
Assistant editor – Briefing and LPM
A recent film studies and journalism graduate from Kingston University, she hails from the rocky mountains of Colorado to join the Burlington Media team on Briefing and LPM magazines. On her breaks you can find her studying Japanese or reading science articles.
Kayli's icebreakers:
Science fiction, horror, and B movies or anything related to Asia.
Contact Kayli:
0800 014 2445
kaylio@burlingtonmedia.co.uk
uk.linkedin.com/in/kayli-olson
Client services

Emily Nash
Client services manager – LPM
Emily Nash comes from a BD background in music education. Having been responsible for development in both her own business and a large music education exam board, it is now her position to manage all things LPM – conferences, the magazine and its supplements – as well as ensuring all LPM clients are happy and well looked after. Emily is also a semi-professional musician and her claim to fame is that her previous landlady was a well-known regular pro dancer on Strictly!
Emily's icebreakers:
Acoustic nights, travelling and quirky city adventures.
Contact Emily:
0800 014 2445
emilyn@lpmmag.co.uk
uk.linkedin.com/in/emily-nash

Chris Lambert
Delegate sales executive – Briefing
Chris is responsible for introducing law professionals to the latest business management solutions, ideas and technologies via Briefing magazine's conference series.
Chris's icebreakers:
When not indulging in whatever football match satellite tv has to offer Chris can be found attempting to understand the latest big ideas in physics, maths, tech or philosophy to a Spotify driven musical backdrop. Or re-reading his Stephen King collection for a bit of light relief.
Contact Chris:
0800 014 2445
chrisl@burlingtonmedia.co.uk
uk.linkedin.com/in/chrislambert123/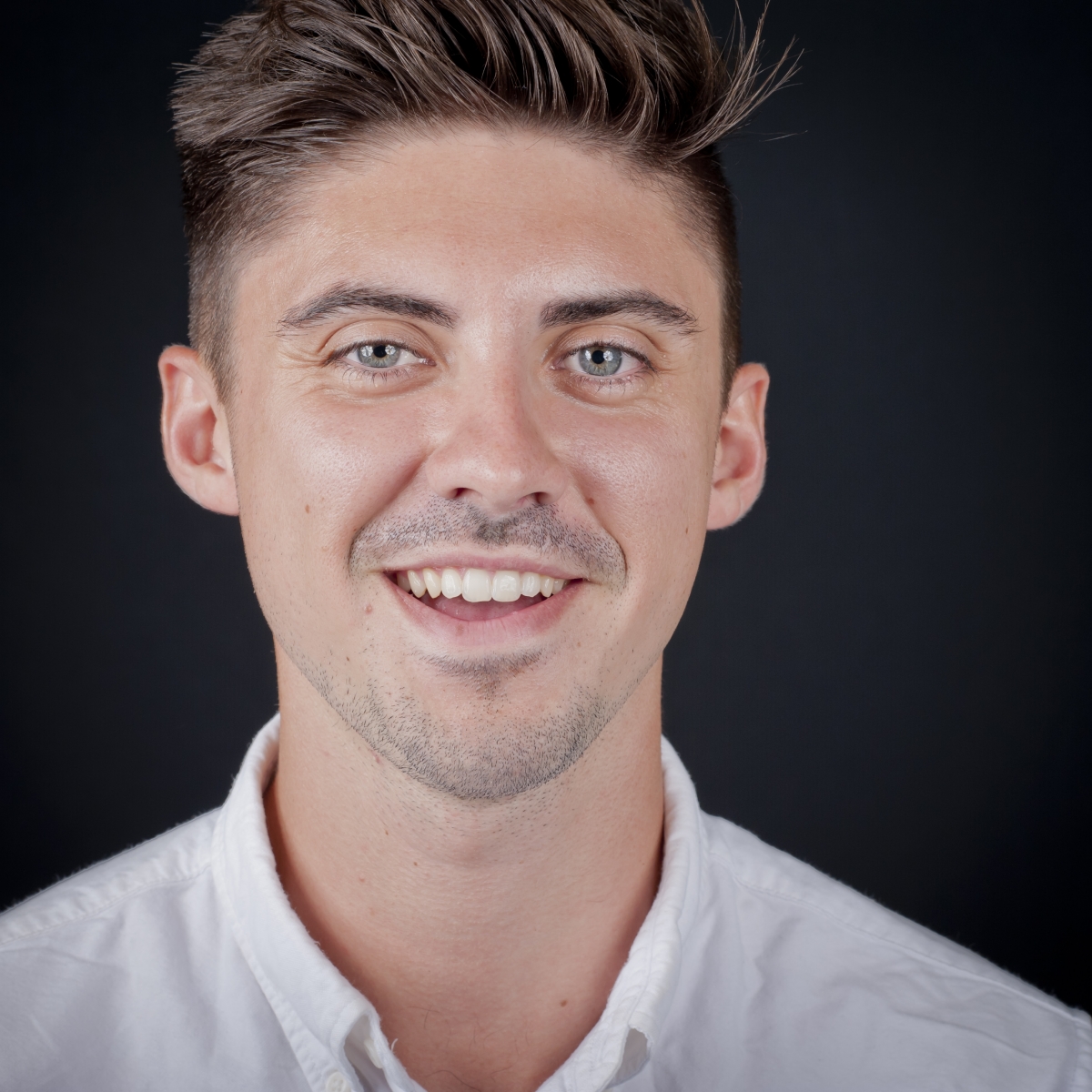 Chris Cardon
Client services executive
Graduated from Roehampton University in 2015 with a degree in Sports Psychology. Recently returned to London after spending two years working and travelling in Australia and Asia. Of all the random jobs down under, the best had to be riding people around in rickshaws during the Australian Open!
Chris's icebreakers:
Sport, live music and travelling
Contact Chris:
0800 014 2445
chrisc@burlingtonmedia.co.uk
Events

Beth Fellner
Conference producer – Briefing and LPM
Beth studied ancient history at Newcastle University and can still be found spending hours at the British Museum. She has been running events and CPD programmes since 2012 and joined the Burlington Media Group team in 2017 to work on a number of Briefing and LPM conferences and other exciting projects.
Beths's icebreakers:
Beer, burgers, walking, films and sunny Sheffield (where she's from).
Contact Beth:
0800 014 2445
bethf@burlingtonmedia.co.uk
uk.linkedin.com/in/bethfellner
Legal Support Network

Ash Baggott
Digital marketing executive – Legal Support Network
Ash was the owner of his own theatre company in Birmingham. He went on to live in North Italy and taught English as a second language at a private language school.
Ash's icebreakers:
Film, travelling and prosciutto.
Contact Ash:
0800 014 2445
ashb@burlingtonmedia.co.uk
Marketing

Jess Carey
Marketing manager
After completing a degree in hospitality business management in Sheffield, Jess moved to London to take on the world of marketing within the hospitality and travel industry. Jess joined Burlington Media in January 2018 in slightly tighter clothes (after eating too many sweets over the festive period) but ready and raring to take Burlington Media to the next level. Watch this space!
Jess's icebreakers:
Tea, dogs, walking, skiing and Belgian beer.

Contact Jess:
0800 014 2445
Accounts

Tina Jameson
Bookkeeper
Tina (aka Evil Accounts Lady) has been working as a bookkeeper for the past 8 years, but has a background in HR and hotels, the latter of which can bring a plethora of 'interesting' celeb/guest stories.
Tina icebreakers:
Tina enjoys travelling, watching sport (especially football and rugby) and pubs.
Contact Tina:
0800 014 2445
Other
Mike Simpkins
Designer
Whilst Mike is not a direct employee of LSN we still consider him part of the team. Mike has been integrally involved in the design and creation of the LSN brand from day one. We are always keen to acknowledge his creative input and amazing efforts into the LSN brand and all our media information. Basically, he's in this list because we love him. We love ya, Mike.
To find out more about Mike's work, get in touch: mike@simpkinsdesign.co.uk
Here's what Mike had to say...
It's not hard to see why Dave and the team are so successful at what they do. Complete dedication and an infectious enthusiasm for providing an unrivaled level of service.
Mike's icebreaker:
Stronger in the arts department. Enjoy tickling the occasional guitar string.